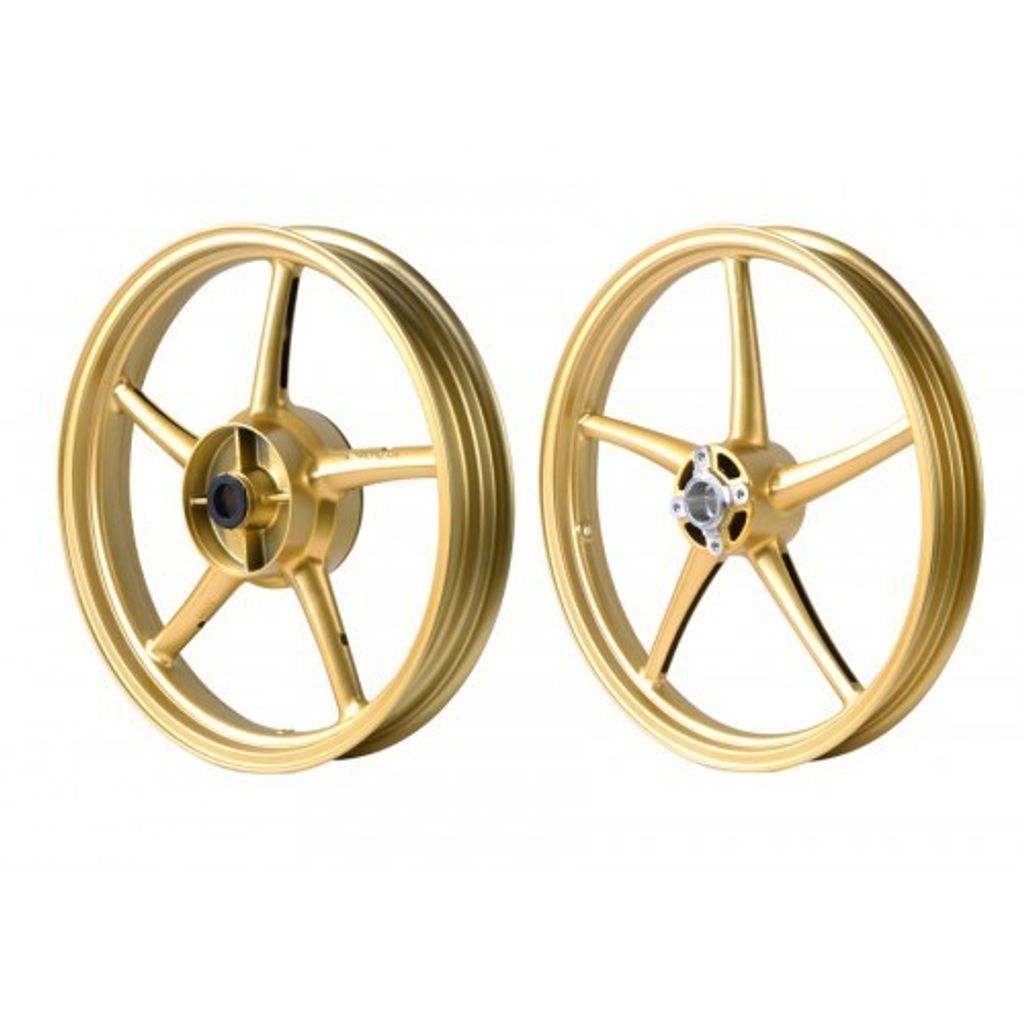 RACING BOY SPORT RIM 522 (R) LC135 (GOLD) (F185/R250)
Racing Boy sport rim features traits of precision, elegance and enduring aesthetic design.
It reflects a distinguished sense of style by providing a sleek, amazing and fast feel to the wheels.
Your bike will naturally look faster and fiercer on the road.
In terms of handling, the sport rim makes the wheel grip better and easier to balance the wheel especially during traction and cornering.
With a sporty design, the rim also offers superior strength and durability.
It reduces the chances of rim dented when hitting holes on the road.
Besides, the sport rim is lightweight. Thus, it improves the speed of the vehicle with smoother movement and provides better acceleration power.
---